Advantages of Radiant Electric Heat
Electric radiant ceiling heating and electric radiant floor heating systems offer these advantages and more by direct transference of clean even heat from object to object, without fans, pumps or hoses,  Radiant heat is silent, motionless, and invisible. Electric Radiant Ceiling Heating Systems perfect for use in homes, condominiums, townhouses, apartment buildings, hotels, restaurants, hospitals, schools and nursing homes. Electric radiant ceiling heating systems also eliminate cold and hot spots throughout the space. In fact, the temperature variant from ceiling to floor is only about 2° F.
Plumbing and heating expert, Richard Trethewey of This Old House TV show thinks radiant heat is "the best system a house can have".
Electric Radiant Floor Warming Systems are installed beneath your flooring, warming up those cold floors that other heating systems fail to address. Learn more about ThermaRay Radiant Heating on their website.
Do you want a heating system that is:
Able to Provide precise control in each room
Free of potentially dangerous fumes and gases
Comfortable
Quiet
Odorless
Energy efficient
Environmentally "green"
Maintenance free
Space saving
Electric Radiant Ceiling Heating by ThermaRay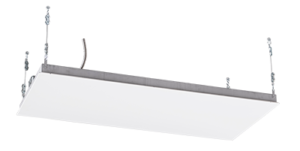 In the same way the sun warms your patio, a radiant heating system is placed in your ceiling, warming your walls, floors, furniture and people first, before the air.  Without noisy pumps or fans, this system offers superior comfort from floor to ceiling at a fraction of the cost.  It is allergen friendly and the most energy efficient system on the market today.
Electric Radiant Floor Warming by ThermaRay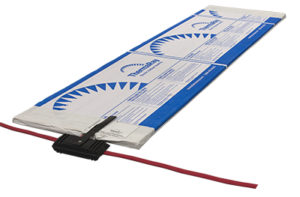 Radiant floor systems are a great solution to cold floors. Able to be installed under most flooring materials, floor warming systems can be used as the rooms primary or supplementary heating system. Floor warming is 100% energy efficient, safe and quiet. It is a maintenance free way to enjoy maximum comfort customized to your preferences.
Comfort Cove® Electric Radiant Heat

Comfort Cove® is "green" heating which will warm your space without the dangers of other heating systems. Comfort Cove® heaters offer an easy and cost effective solution for retrofitting existing baseboard heat installations. The radiant heat units are mounted high on the wall, near the ceiling, giving you more flexibility in furniture placement.